As a millionaires matchmaker, Luxy has been featured extensively on CNN, BBC, Business Insider, CNBC, ABC, The New York Times, The Huffington Post, to name a few. Jimmy Kimmel show even made an episode about Luxy.
Luxy is the leading luxury millionaire dating site for the wealthy, successful, beautiful and attractive singles who like all things luxurious.
Luxy provides luxury millionaires dating service for rich and wealthy men. While there are some other elites dating apps, the Luxy app executes the most accurate and reliable verification process to guarantee the best user quality in the dating app world. The annual income earned by Luxy Millionaire Singles:
Luxy's Fearture
Vouch:
Vouch is the perfect way to allow attractive users who want to join Luxy to be voted in. Users who are already voted in have the power to control whether new users should be voted in or out. For new users, there is a time limit of 24 hours to gain existing user's votes. If you do not gain more than 50% of votes within these 24 hours you will be unable to use Luxy services.
For existing users who do not have Luxy Black or the verification stamp, there is a vouch button which allows you to vote others in or out when you have completed playing three rounds per day. It will also tell you the percentage of votes the new user has got once voted.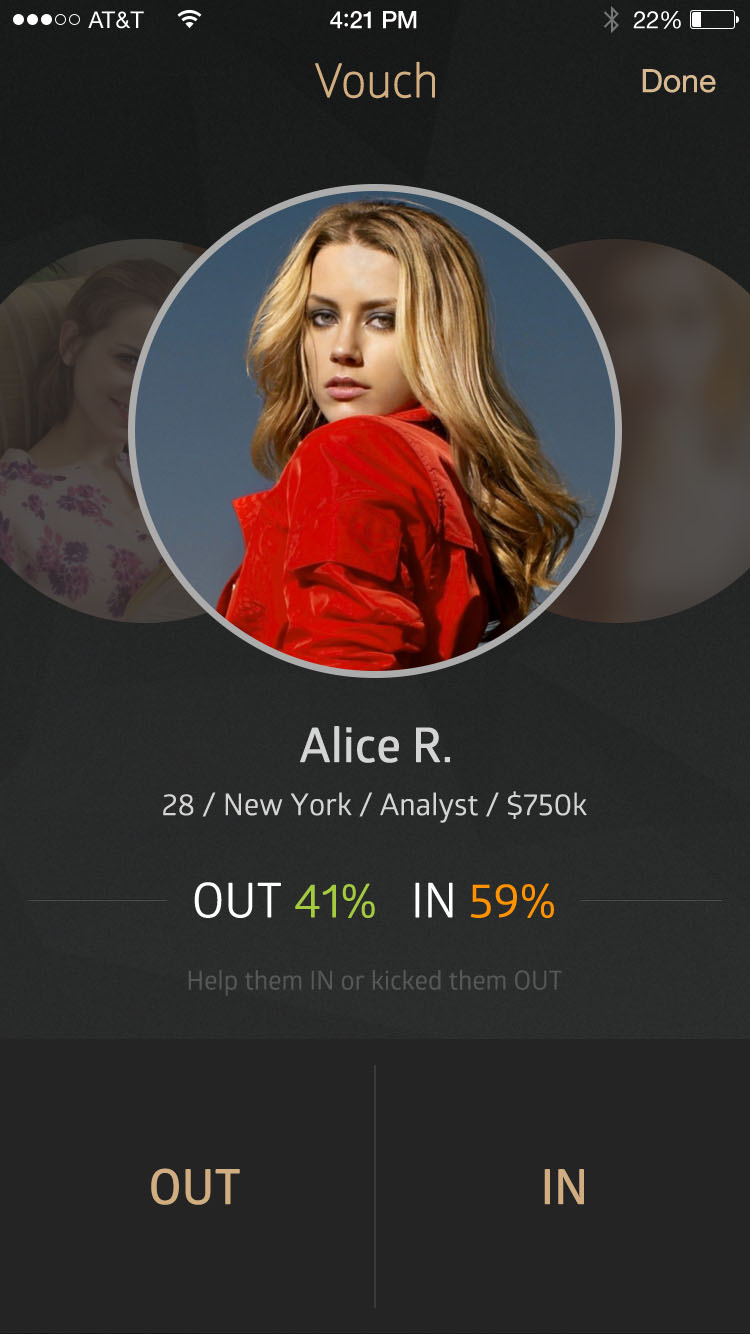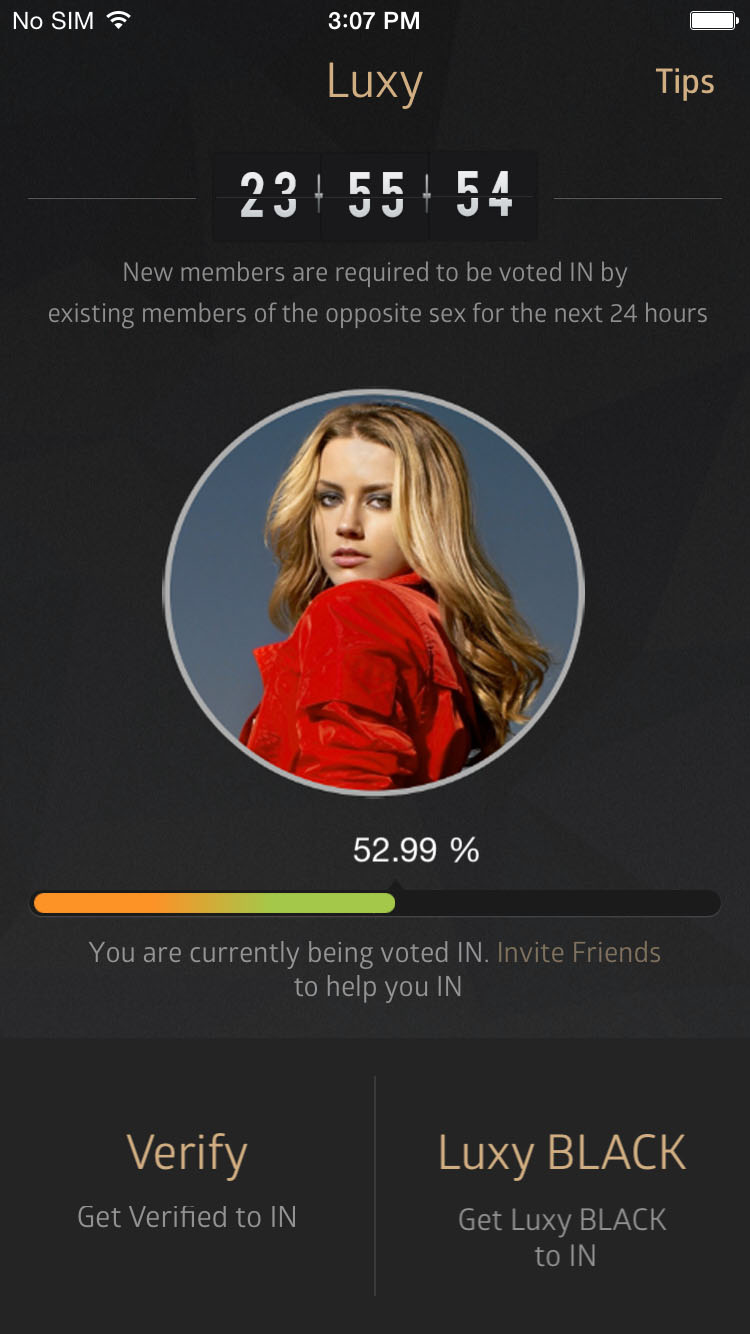 Play:
Once voted in a range of users appear who are nearby to you. You can swipe left to pass or right if you are interested in them by looking at their profile. Besides this, you can also change your preference by clicking on the filter button on the right top left corner where you can change who you want to meet according to age, luxurious brands, income, and location.
Moments:
This feature is useful as it allows you to upload pictures of your activities and interests. Other users can like and comment on your moment which enables you to meet new people and start a conversation. There are three tabs within this feature:
1.Nearby: this means that only people close to your location can see your moments. They can also see your exact location so they know the area you are from.
2.Hot: here pictures of millionaires, entrepreneurs and attractive women with the most likes from countries around the world can be seen.
3.Liked: this shows you how many people have liked your moment. You can also view the persons profile of who has liked your moment.
Luxy Black:
This is the premium service where you pay to get more advanced features.These include being able to filter your search preference according to preferred income, Luxy tags and location, check the profiles of those who have given you gifts, check the complete list of your likes, gain an extra three rounds to play in a day to increase your chance of a perfect match and being able to make your profile more private where only those who have liked you can see your profile. You can also stop receiving messages from those who you have not matched with.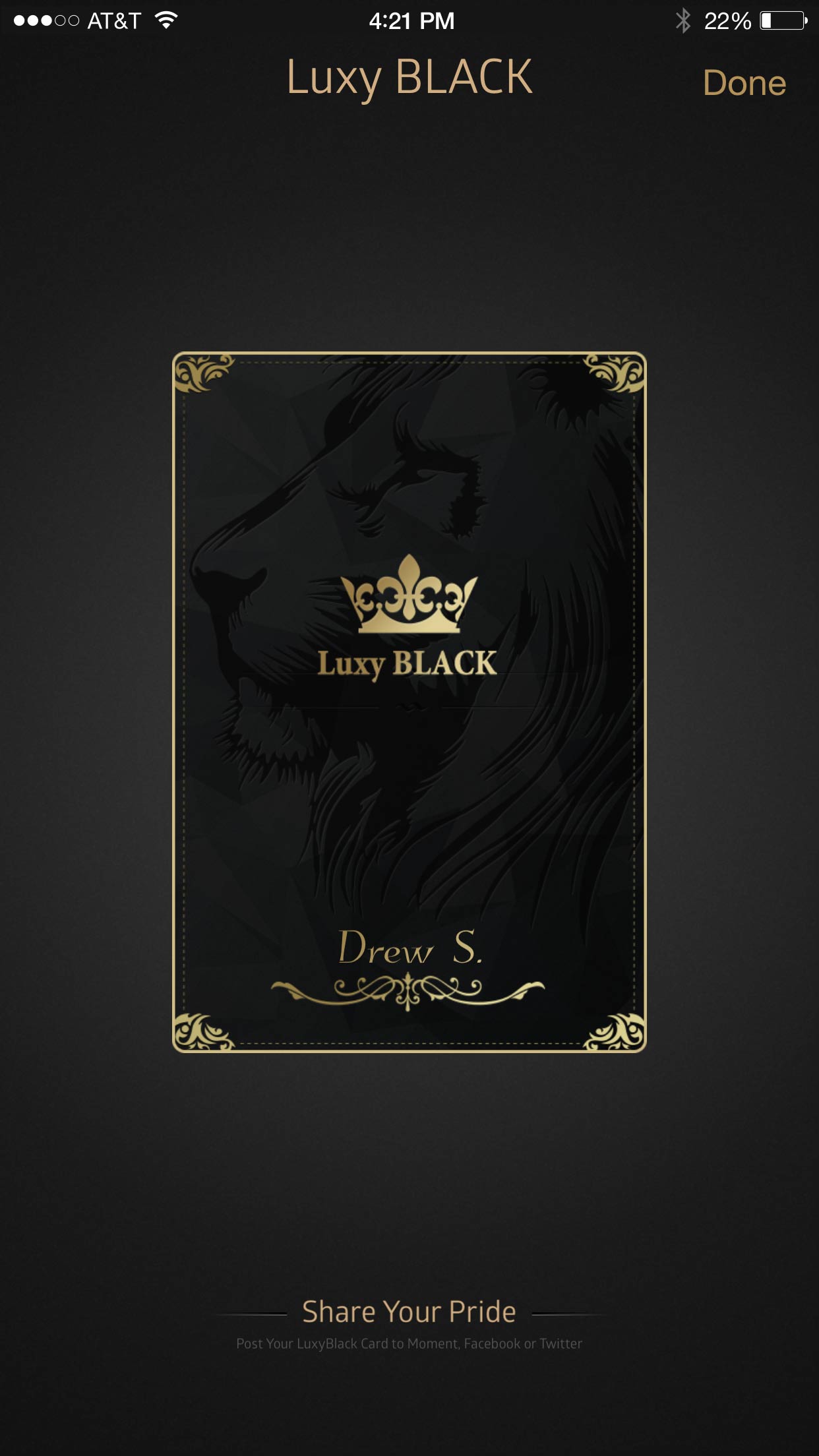 Gifts:
This feature enables you to send roses to the people you like. When you click on someones profile whilst playing, you will see the 'send rose' option. The amount of roses received appears on your profile page. You can also check who you have received the roses from. If you have Luxy Black you can then view their whole profile.
Messages:
Finding a perfect match enables you to start a conversation with them.You can also start a conversation with those you have not got a mutual match with, however you have a limit of sending them three messages only.
Verification:
To prove your identity you have to verify your information by uploading a clear copy of your driving license or passport. Also to ensure the user earns a certain amount you have to upload a tax record, bank statement or any other document that proves your assets.