First dates can always be an awkward concept. It is very hard to decipher, what a perfect date entails as each individual is unique. Today, we are going to provide some first date ideas for millionaire singles.
Below we will provide helpful points on millionaire dating initially:
1) Character Building – make sure you get an idea of the person you will be dating through instant communication such as messaging and video calls. Usually, similar lifestyles assist in a long-term relationship. Therefore, ensure your date location is a perfect representative of your lifestyle.
2) Ensure you read between the lines – you can pick up signs of the individual you are dating from all vices of communication. Be careful to read into these to truly understand the unique being you are dating.
3) Times are moving forward – consider yourselves as equals, and so there is nothing harmful about offering to pay equally. Although traditionally men were expected to groom the girl, times have been changing and we are progressing into a time period where both women and men are considered as equals.
4) First impressions – first dates are very important as this is where you build a true view of your date and grasp whether they are someone you want to continue on pursuing. Therefore, ensure you show your true character when choosing a date location and your willingness to spend.
5) Be confident in your own shell – Confidence is an attractive feature to hold. You are both trying to get to know one another so show your cards to one another and see whether they match. It is always best to just be yourself as this will save time in the long run, if you are not compatible.
6) Never moan about the cost on the first date for millionaires! – This is a very negative trait to hold as it makes the other partner very uncomfortable and creates a negative atmosphere in general.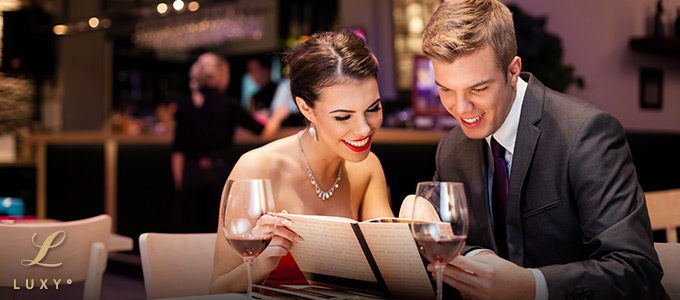 To summarise, how much you pay on a first date is inevitably up to you and should be based on your view of the individual you are dating. How To Prepare For the First Date from online for rich millionaire singles?
Deal with date questions
First question: what are we doing tonight?
For eating:
Take the initiative
Give decisive suggestions
Find something with reasonable cost
Do not put that pressure on her
Slightly traditional but also luxurious like candlelight dinner
Slightly risky but also less expensive as sushi
In addition to eating, you can choose other activates (which is depends on the situation). But remember do not go to the cinema!
Second question: What do you do for a living?
According to Australian study, women value the traits-intelligence, ambition, drive that often communicating wealth. So as an elite millionaire, boldly tell her what you are doing.
Also reveal the specialties of your work situation, such as you have to travel frequently, but you can arrange your time by yourself, so you can take your partner to enjoy the world's view.
Of course, if you do not like your job, you can also tell your partner boldly, and explain why this happens. He or she will like your frankness.
You can also talk about some common or idealized examples such as like some kind of sport, like to travel or hope to find someone can share your own preferences, so both sides can harvest.
Third question: what's your type?
Do not just say "cute, skinny, sweet", this will make your partner think: oh I seem to match his type which means I'm nothing special to him.
At the same time, do not say what you do not like in detail, this will make the whole atmosphere becomes very nervous.
Fourth question: what's your family like?
People usually welcome each other frankly speaking of their family background. But in some cases you still have to be considered, such as grown in a single parent family will make people impulsive and emotional when describing the situation. This is not the other side wants to see.
If your family background is really bizarre, then you can pick some interesting aspects that open the topic.
Fifth question: why'd you decide to try online dating?
Since you had tried online dating, just tell your partner why you choose for online dating at first. Tell her that you want to find the right person and the method are not important.
 Money
Luxy members are recognized as wealthy individuals, therefore dating should be luxurious, it should be a treat for the individuals, a chance for each other to show each other what their lifestyle is about.
Remember: Love should never be mediocre, it should be incredible, so why make your date a mediocre one?
Remember: you never know what the future holds, that one date may lead a deep connection between two individuals and maybe a long-lasting relationship. Make that initial memory, worth remembering.
Remember: you only get out, whatever you invest in. Investing in somebody does not need to be a large portion of money, it can be mentally too – a thoughtful date? Something different. Something out of the ordinary. Why not?